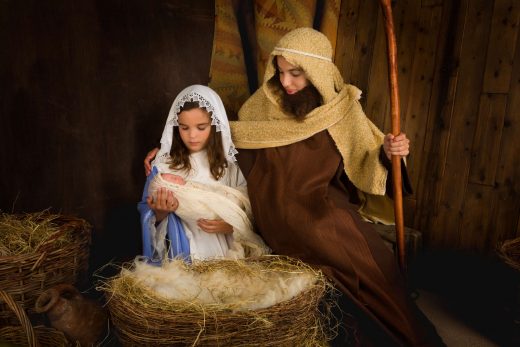 Pulling together an order of service that also includes a creative element to both refresh the usual content and appeal to visitors can be pretty daunting. We were discussing ideas for Christmas service planning in the Musicademy Worship Community (it's a Group on Facebook – you are welcome to join too) when one of our regular community members, Simon Timperley has shared with us how he had written a set of readings. We asked him to share these with our Musicademy folks (you can download them here) but below is Simon's story of how these came about (sub headings are Musicademy's).
Attempt #1: pub music opportunity is let down by the readings
A couple of years ago the church I was in and played bass in the worship band, a small local expression of a major "denomination" based in Anaheim, Californ – i – a, decided to "do Christmas in the pub" as an alternative to letting the piano player do traditional carols again.
I was approached with a view to choosing, arranging, and presenting a "set" of Christmas carols in a contemporary style that joined the two worlds of carols and our preferred worship style, and that would be suitable for an evening pub (bar) "audience". NOTE: I am a semi pro musician working in clubs and pubs. I suspect they asked me because of my dashing good looks…
I went through the carol sheets we used when we did "Late December shopping mall carols" at a previous church and chose 6 or 7 songs that had good theology, sang well, and would suit various contemporary music styles.
We rehearsed the band and got it all ready, but then on the evening of the "show" the leaders decided we needed to have "the correct readings" to go with the songs, and that the songs needed to be"in the correct order". People were then pressed into doing readings from iPhones / tablets / little teeny weeny handbag (purse) bibles, and the musical flow fell apart. It was OK, but really didn't live up to the potential.
I said afterwards that if I'd known that we had to have the readings then I would have scripted them so they presented well, and would have worked with the "readers" to do them well.
Attempt #2: readings => narrations