We've been invited to take part in a one day conference designed with the very small church in mind.
The conference is to be held on Saturday 26th January in Oxford, UK for a cost of just £35 including lunch.
The aim of the day is to help give you new ideas, find resources and be encouraged.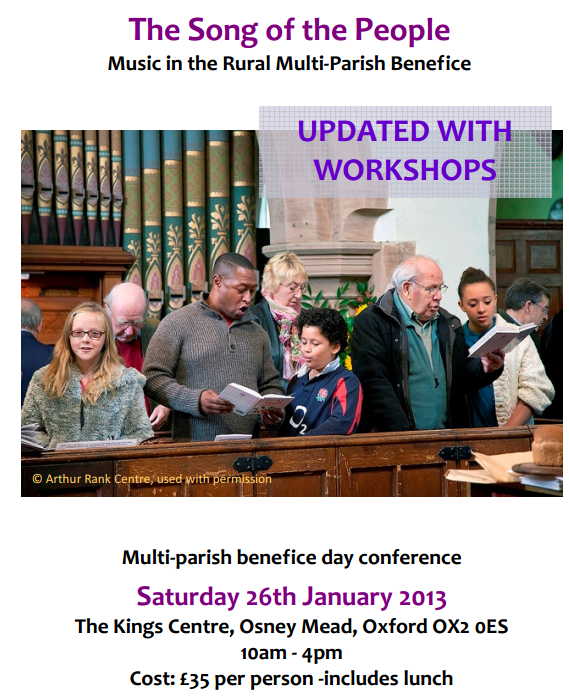 Topics will include:
How to engage the congregation in singing
What to do when there is no organist or other musician to lead congregational singing
How to lead and mentor musicians & worship leaders in the local church
Practical advice and ideas for service leaders who don't feel they have a wealth of musical experience
Music & Mission: exploring the possibilities of choirs and singing groups in the church and local community
Developing a more creative approach to the whole worship environment, which might use recorded music, and other means of expressions such as visuals or symbolism
As well as keynote presentations there will be workshops on a variety of themes which will run twice. There will be a number of stalls and exhibitions, including a bookstall, to
help resource you and your church.
Our friend, Sam Hargreaves (who writes for us here at Musicademy) from EngageWorship will be presenting a creative worship workshop, and we will be on hand to demonstrate Worship Backing Band in a workshop looking at the options for digital hymnals.
If you would like more information, please download the leaflet and booking form here.(We've only just got on board hence no mention of Musciademy/Worship Backing Band on the leaflet.