Home

/

Backing Track DVDs
Backing Track DVDs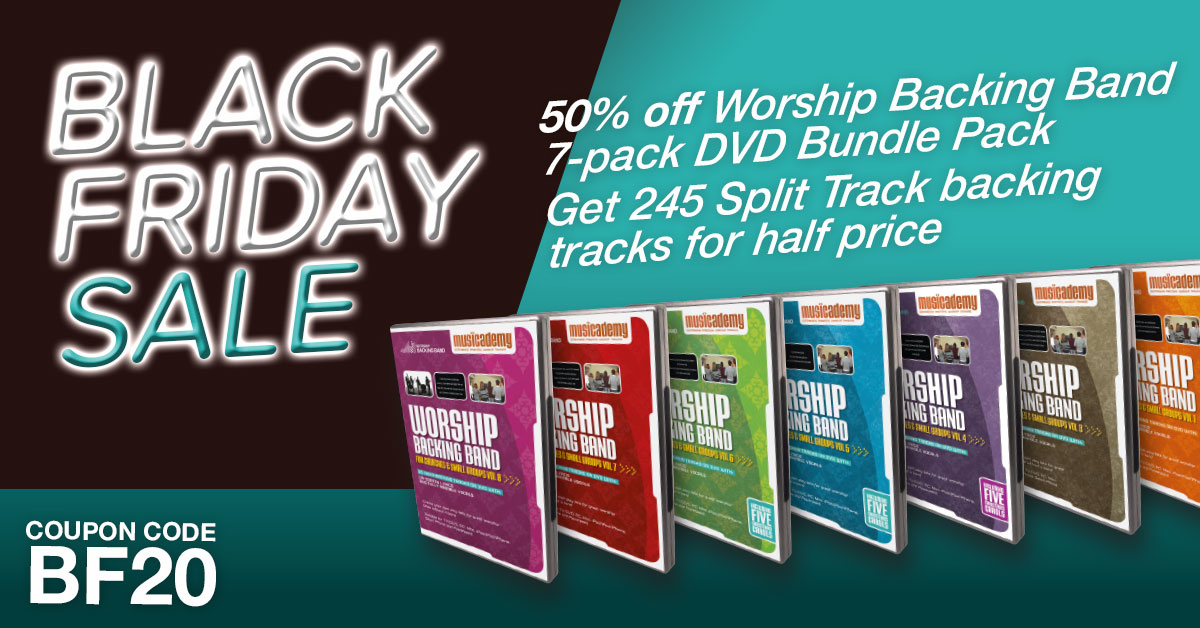 BLACK FRIDAY SALE
We've taken 50% off the price of Worship Backing Band's 7-pack DVD Bundle Pack. That gets you 245 Split Track backing tracks for half price.
The coupon code will also work on other DVD combinations so long as you have at least $80/£80 in your cart before the coupon is applied.
Use coupon code BF20 when you purchase.