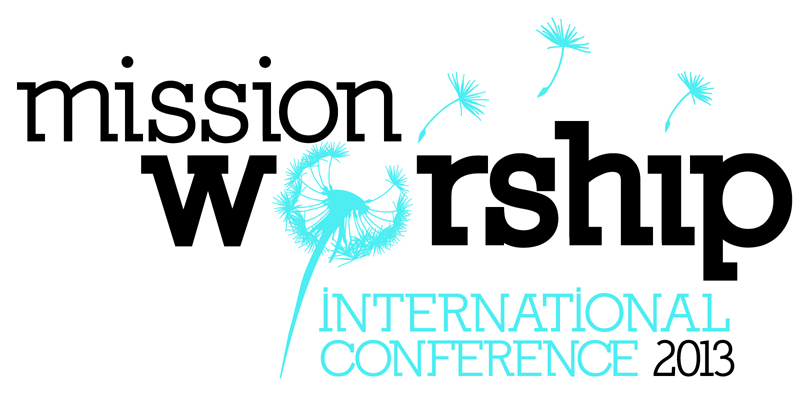 Musicademy will be running 8 masterclasses at this years' Mission Worship conference In Eastbourne, UK in November. The seminar details are not yet published on the Mission Worship website but we thought we'd give you a sneak preview here. Andy Chamberlain, Tim Martin and Catherine White will be delivering the seminars over the weekend.
The theme for the weekend is "It's time to release worship to the poor". What does that mean? Well, for the most part we understand that worship is a real action word. It's about loving what God loves, caring for what God cares for and from time to time it's about the sound that comes from our lips on a Sunday.
We who love God, we who worship Him, we who lead others in worship have a responsibility to show our worship through our actions. For if we do not care for the poor and stand against injustice in our communities, in our towns, in our country and in our world, how will God's will be done? It's time for the church to release worship to the poor!
There are some great bands and speakers lined up including Martin Smith, Robin Mark, Worship Central, Brian Doerksen, Desperation Band, Chris McLarney and Glenn Packiam.
If you'd like to join us click through to the Mission Worship website for more information and to book. There's a £20 discount off when booking before the end of May.
The Musicademy seminars
Acoustic guitar masterclass
Tired of playing the same old chords and strumming patterns? In this session we'll explore new useable chord voicings and strumming patterns plus cheats for barre chords, lick and tricks, all designed for acoustic guitarists in worship teams, especially if there's more than one guitarist. Bring your guitar if you can!
Electric Guitar masterclass
Learn an invaluable set of chord voicings licks and tricks that many of the pro worship band players rely on to create their electric guitar parts. Applicable for both existing electric players and acoustic guitarists transferring to electric. Bring your guitar (not amps) if you can!
Play by ear and get away from the chord charts 
A class for any musician wanting to get away from the sheet music and learn to play by ear. This class will give you the essential tools to work out what chord is coming next in any song, on the fly, without chord charts. For orchestral instrumentalists, get away from the sheet music using auxiliary, added and passing notes. Learn a foolproof method for working out the sharps and flats in any key.
Suitable for guitar, bass keys, orchestral instruments and more. Bring your instruments if you can!
Band skills
Practical ideas for the entire team where we explore the 'mechanics' of making better music together. Develop timing, tone, groove, dynamics, communication and understand how the different instruments' roles should interact to create a better sound.
Keybooard Masterclass
Learn to approach the keyboard as a chords based instrument and lose your dependency on the music score. Tim will show you how to use melodic fills between chords and to play in different styles to suit the song. He will cover developing left and right hand rhythm skills, integrating added, suspended and extended chords into your playing. Explore the use of riffs to develop effective parts and develop techniques for leading worship as a keyboard player. He'll also show you how to make better use of your keyboard sounds.
Bass Guitar Masterclass
Designed for both existing worship team bass players and guitarists transferring to bass. This seminar explores 5 great ideas the pro's use for taking your bass playing beyond the root note. From licks based around chords tones, to pedaling and ghost notes but above all with an eye on remaining tasteful! Bring your bass (not amp) if you can.
Vocals Masterclass 1– Improve your vocal tone, range and power
Learn to make the most of your voice by getting posture and breathing right and steal some ideas for warm-up exercises that will help you sound great first thing on a Sunday but also build up your singing voice for the long term.
Vocals Masterclass  2– Harmonies, improvisation and microphone technique
Building on seminar 1, learn some more warm-up and work-out exercises, plus explore some more advanced areas of vocal skills such as harmonies and improvisation.
For more information head over to the Mission Worship Website: