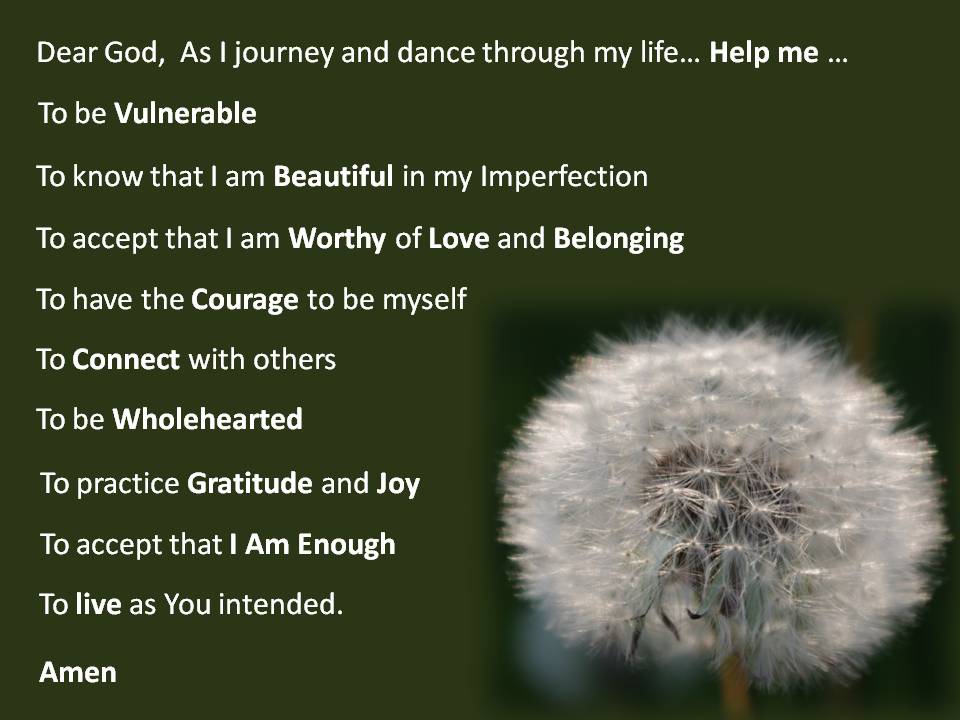 This prayer was written as a response to a TED talk by Brene Brown about vulnerability which you can watch below. The image of the dandelion clock speaks of a simply natural form that is innately beautiful but is often not thought of as an object to be gazed at, just walked past in the garden or meadow, or by the side of a road. It is also vulnerable to being blown about by the breeze, and yet the breeze carries the seeds away to perpetuate life.
You can download the Powerpoint of the above prayer/meditation for your own or church use. Once loaded in Powerpoint, select slide show and click to begin to see the image and words slowly emerge.
Words and image by Claudia Brown of Sanctuary 242.
[email protected]