If you are looking for a creative way to reach out to your local community this Christmas, take a look at this wonderful TV and film-themed set of services from the creative stable that is St Andrews Church, Chorleywood.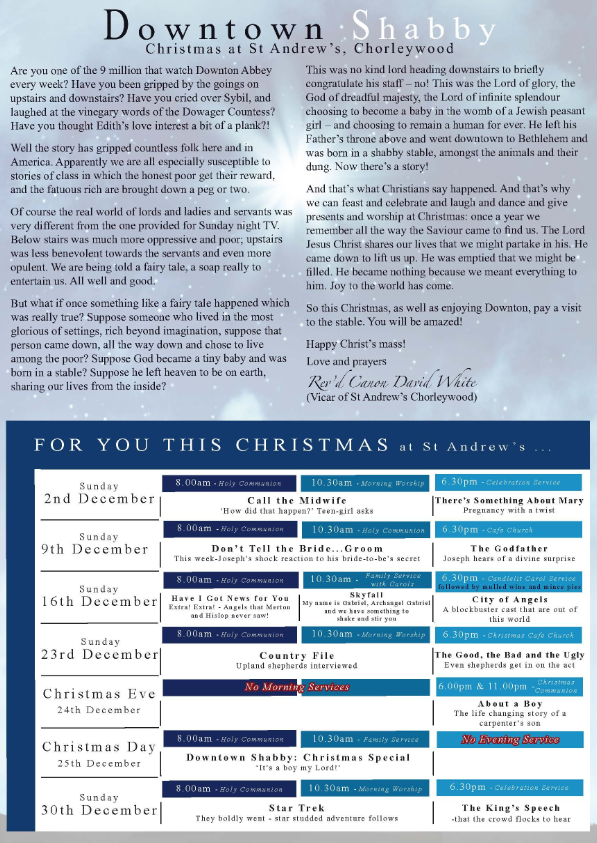 We thought this was really clever, and the letter from the vicar is beautifully written too. Non British audiences might miss some of the references (for instance, Countryfile is a weekly TV show about the farming and countryside issues). Perhaps you can think of some other Christmas themed ideas?
Do you agree? Have you any other examples of churches doing interesting creative things?
Other posts you might like: