Another look "Under the hood" at Worship Backing Band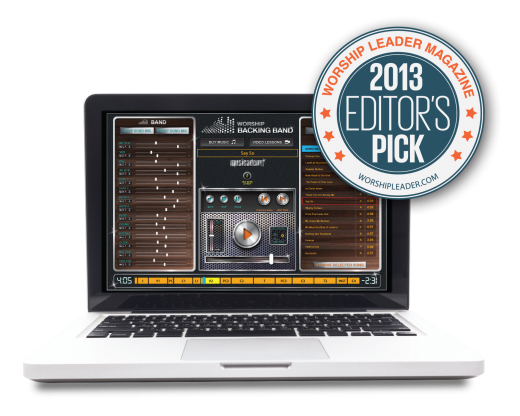 We thought we'd share the thinking behind the arrangements of some of our recent MultiTracks. You'll see a consistent pattern regarding how the original recording are so often too high for congregational worship. Would love to hear your thoughts. Even if you are not a user of Worship Backing Band this makes for an interesting debate about some of the biggest current worship songs.
I Lift My Hands
In this tracks we take most of Chris Tomlin's arrangement but bring the key down to a much more congregation friendly key of A and slow build the dynamic of the song to a huge crescendo.
Before the Throne of God Above
We love this new hymn but there are so many different versions of it we took great pains to build what we consider the definitive arrangement, incorporating lots of the best bits and a few new twists. So we've keep the original chords, alongside some verses pedalling the tonic to add tension and release and added a brand new guitar motif plus the new chorus section from the Shane and Shane version too.
Here For You
Matt Redman has produced a terrific arrangement so we didn't change the structure, but it's generally considered a bit too high for most congregations so we've taken it down to B which is as low as the guitars could go and still preserve the feeling of dropping down low when the song goes to chord 4, which is very much part of the feel of the song.
Christ is Risen
Matt Maher's modern hymn is a congregational keeper but in the original the majority of the melody is soooo high that most congregations will really struggle. So we've taken it quite a way down to D which should be much more singable but allows room to breathe and space for the ending when the melody really starts to push people's vocal range. One of the biggest challenges was to radically change the guitar driven chord shapes but still keep the same feel. We've think we've cracked it and hope it works for you too!  Read More »